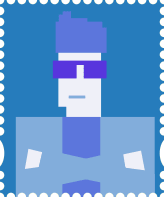 August 22nd 2005, a little yellow cafe called 'Save Ferris' opens on D'Arblay Street Soho.
Hello,
It could have all been so different. Two children of the 80s, searching for that elusive name for their first cafe in Soho. 'The Breakfast Club' could easily have been 'St Elmo's' or 'Save Ferris'. Pigs would have breathed a sigh of relief. But it was not meant to be and 'The Breakfast Club' was born in 2005 when we moved into a small caf on D'Arblay Street in Soho, painted the front egg yolk yellow and filled the place with junk from our childhood bedrooms. The Lucky Trolls seemed to have worked!
Read more
Fast forward to now and my sister in-law Ali and I are still pinching ourselves that we got this far. What a ride it's been. Throughout the journey, we've tried to always be Good to Our World, Good at What We Do and Good to Our People. For those of you who don't know anything about us – here goes...
We are family caf business (caf not café) doing a mean old all day food and drink offering. We seem to be fairly well known for our brunches – rumour has it we invented Breakfast. We also turn our hand to lunches and evening meals, accompanied by a cracking drinks menu that encompasses coffee and smoothies, through to award winning cocktails and great beers.

Our cafs are all very, very different. Whether it's the bright yellow junk room that is our Soho cafe or the Wigan Casino inspired Canary Wharf caf – there's a little something for everyone. We are here for everybody – your mum, your boss or your 80 year old grandma.

We could tell you about our Dirty Little Secret cocktail bars, The Mayor of Scaredy Cat Town, The King of Ladies Man, Call Me Mr Lucky and Dr Kluger's Olde Towne Tavern – but we can't, they're all a secret. We could tell you that we are twice London Bar of The Year – but we can't because it's all hush hush. We could tell you about our award-winning bartenders that you'll never find because they're so discretely hidden behind a fridge, a launderette, a kitchen and a Dr's waiting room. We just can't tell you anything about our bars.

Finally, speaking of people, we couldn't have done this without our customers. You gave us a chance when we were starting out and made this one of the most enjoyable journeys imaginable. So to all you grandmas, mums, bosses, athletes, basket cases, princesses, brains, criminals (maybe not criminals).

THANK YOU
Sincerely Yours,
Mr Brekky Club